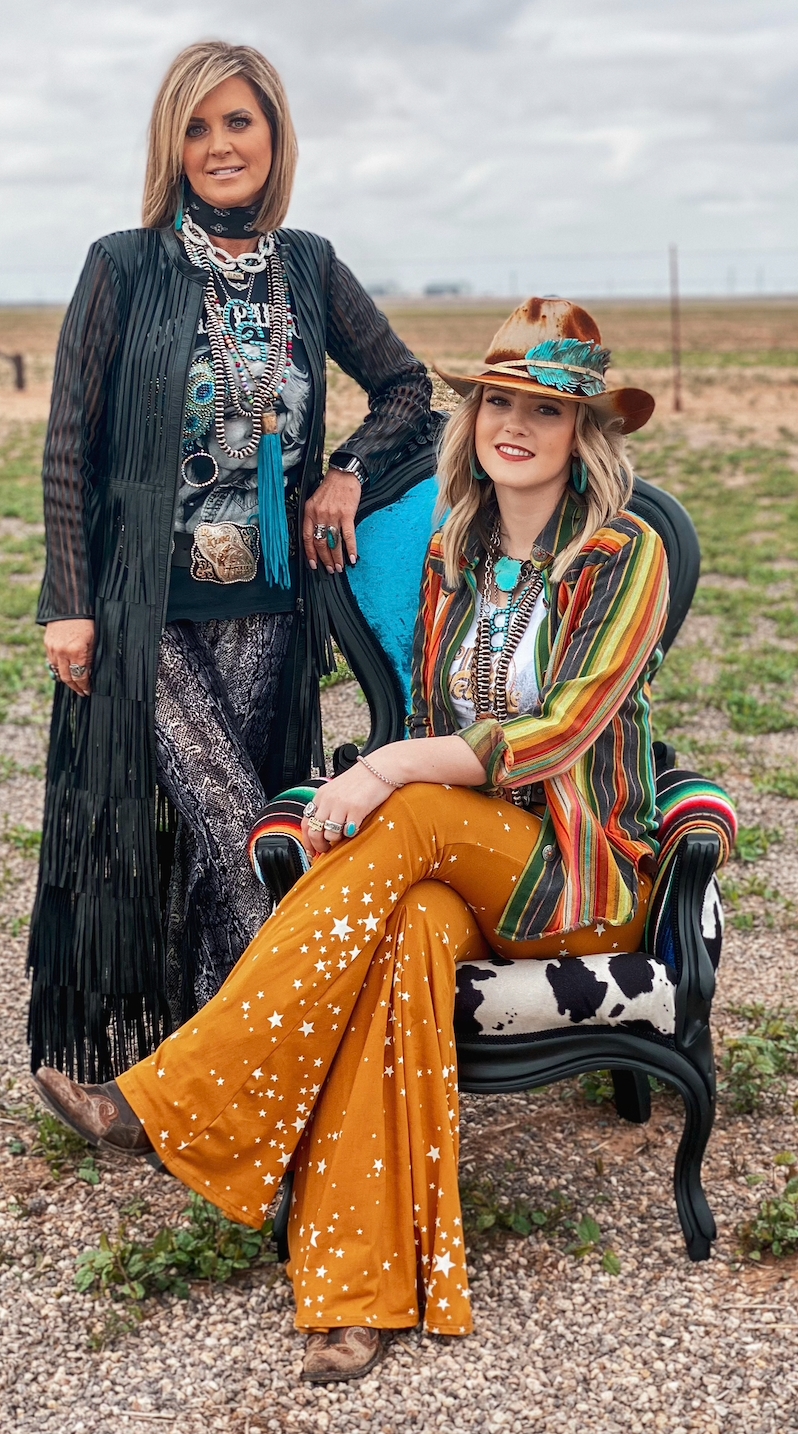 About Silverado
Silverado Apparel & Home was founded 40 years ago by Sylvia Spence, and has been an iconic brand in the western and southwestern lifestyle ever since. Silverado has been located in Albuquerque, New Mexico, but just recently was purchased and relocated to Levelland, Texas.
The new owner, Carye Gruben will work along side her daughter, Kaelyn Blayne to continue the Silverado legacy in the western and southwestern fashion and home decor industry. They both have studied fashion design and manufacturing at Texas Tech University, and are excited for their new adventure as co-designers.
Silverado will continue to be a vertically integrated company, managing all aspects of the supply chain, including product design and development, in-house manufacturing, quality assurance, packaging, shipping, and distribution. Since we control all these aspects, we are able to customize an eclectic array of products using a broad variety of fabrics and embellishments, making our brand unique in every store and closet.